Product Zoom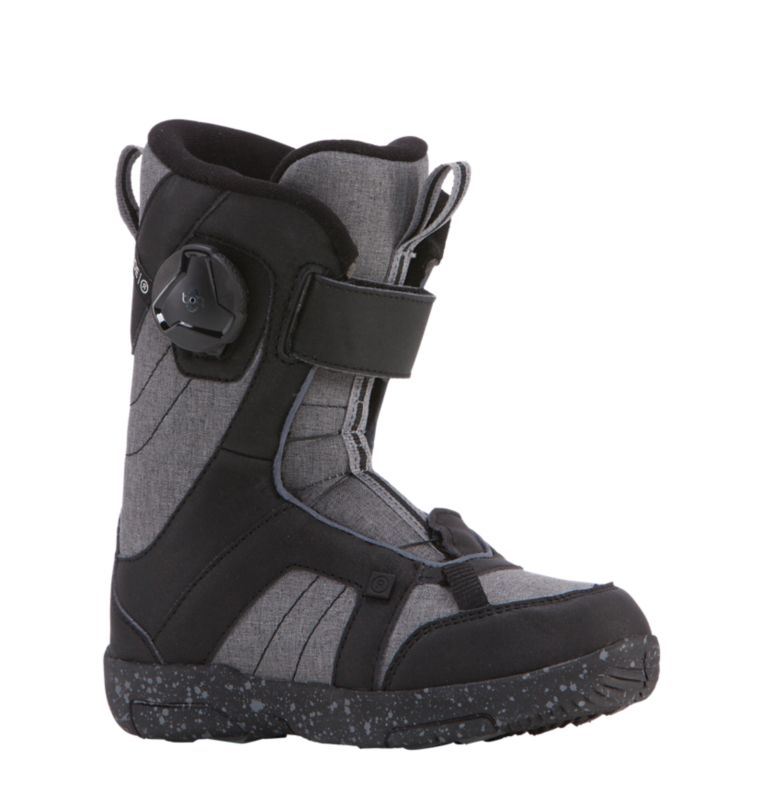 Details
If you have kids and you snowboard, have have probably been kicked while trying to lie their boots. The Norris has a kid friendly BOA Closure System that little Ranger will be able to tighten themselves! The Norris also comes equipped with size shims to allow the boot to adjust sizes as they grow.
Feel

1

Sizes:

1, 2, 11K, 12K, 13K
Tech
Features:

Kid Friendly BOA System
Adjustable Size
Adjustable Play Mode

Die Cut EVA

Solid, proven support and comfort that keep your feet comfy when you're in your boots all day long.

Track Light Sole

Single piece rubber infused EVA sole for a consistent grip and ultra-light board connection.
Sizes