Ninety-Two
Taking a double deuce on the competition
Product Zoom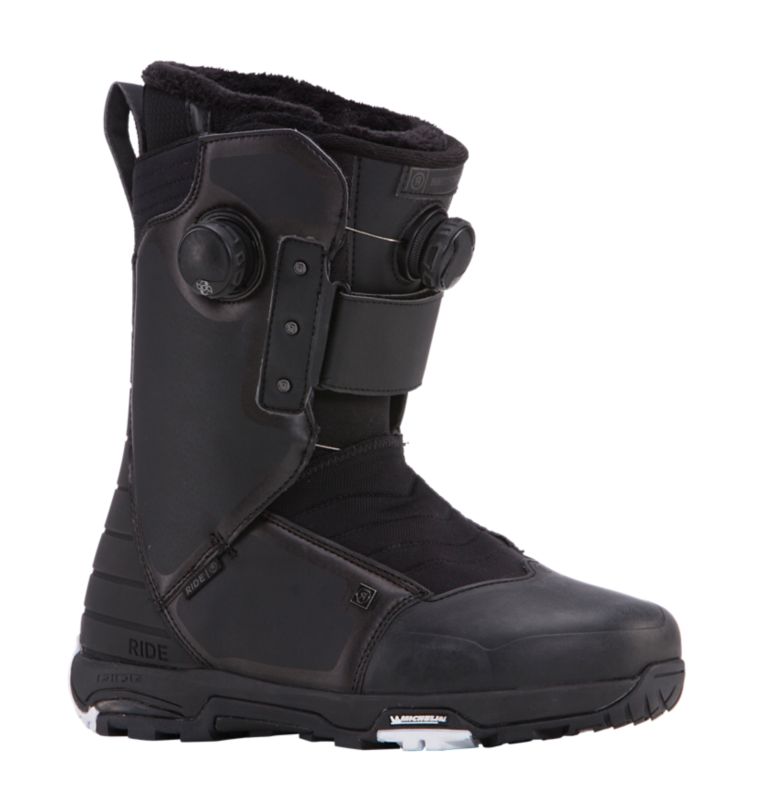 Ninety-Two
Taking a double deuce on the competition
Details
The '92 is like Dalton in Roadhouse. It is one bad dude, but not without a soft side. Sure Dalton is the toughest cooler in the game and he possesses the ability to rip out your trachea in a shirtless street fight, but he shows his soft side when he gives some tender loving to "Doc" Clay. The '92 is a high-end performance-oriented boot constructed to do some bad things (as proven by the RIDE team), but it has a softer flex. A high-end boot with a soft flex might sound as crazy as the dreamboat from that 80's dancing movie every mom loves, using sexy karate to punch scrotes and rip throats -- but the '92 offers freestyle performance in a boot with a durability of high end materials and construction. Intuition Mobilolle Foam Wrap Liners are used for the best heat moldable fit and support. Tongue Tied Focus BOA System allows you to make on-the-fly adjustments where thy really count and the Michelin Peak Outsole provides traction on any terrain. The '92 is a tough boot designed for doing bad things, whether you're cooling at the resort bar or just hiking back to the top of jump lines.


Feel

6

Sizes:

7, 8, 8.5, 9, 9.5, 10, 10.5, 11, 11.5, 12, 13
Tech
Features:

Intuition Mobile Foam Wrap Liner
Tongue Tied Focus
Michelin Peak Sole

Wrap Liner

Builds additional stability and life into the liner. Creates seamless comfort combined with tongue tied system.

External J Bars

Superior ankle and heel hold with added support.

Cored Ankle Pockets

Cored Ankle Pockets are an added liner feature to provide an anatomically correct fit for ultimate heel hold.

Intuition Mobile Foam Liner

Dual-density foam creates performance with freedom of movement.

Impacto™ Insole

Multi-density insole with and added support structure and impact element in the heel for cush landings and all day comfort.

MICHELIN® Peak Sole

The sole is a durable blend of Michelin® Premium WIC and OC rubber compounds, gel pad, shank, and a phylon midsole that makes for performance sole with game changing winter traction.
Sizes