Product Zoom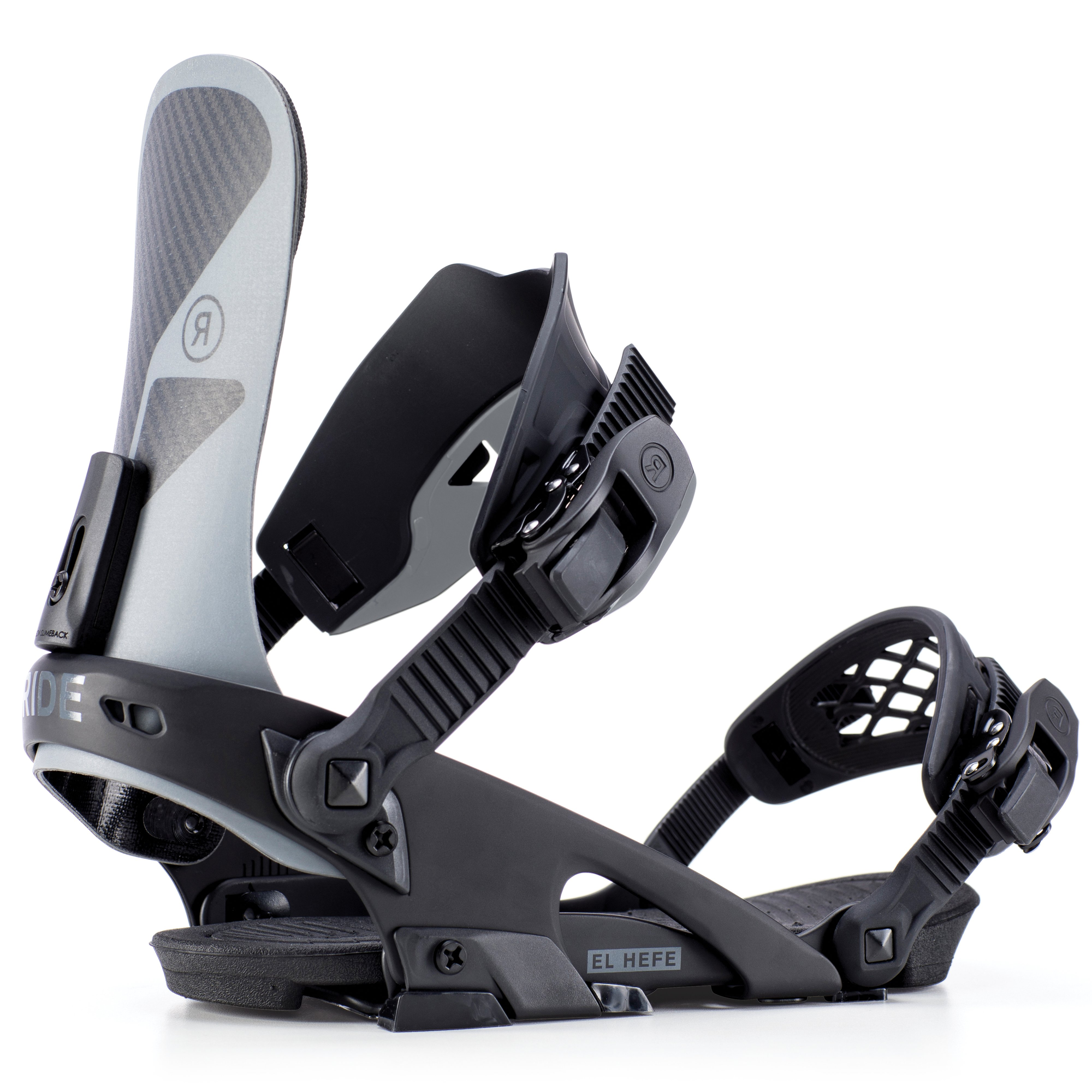 Details
If the El Hefe binding were a pro wrestler, he would obviously wear a luchador mask and rule the squared circle with an aluminum fist. El Hefe would strut around the ring before a match preening for his audience as the lightest weight and strongest binding in the Binding Wrestling Federation thanks to his Aluminum Infinity™ Chassis System. Other bindings would fear him but boots would long to be put in the tenderest of choke holds via his Reversible Ankle Strap, which provides direct contact power transmission for maximum control and response. Other bindings rely on big talk to intimidate their competitors, but not El Hefe. He keeps the chatter to a minimum and reduces muscle fatigue thanks to his incredibly responsive Carbon Slimeback™ and Urethane Rollbar™ Basepad. Stepping into the ring with the El Hefe binding is recommended for advanced riders looking for fluid and responsive all-mountain performance.
Riding Style:

Freeride

Feel

8

Sizes:

M, L, XL
Tech
Wedgie™ Footbed

An ultra-light footbed that uses subtle angles to align the ankles and knees to a more natural and comfortable position. The angle also gives leverage to press the board for huge pop, without affecting your preferred stance width. Offered in 2 levels to accommodate your physical stance and riding style - The standard Wedgie™ is ideal for riders looking for added control and pop, while Wedgie™ 4.0 is great for riders looking for the utmost drive and ollie pop, along with those that prefer an extra wide stance.

ThinGrip™ Max Toe Strap

This high-end strap features a new unique 3D shaped rubber web for the ultimate grip and comfort with any snowboard boot.

Infinity™ Chassis System

A lightweight and flexible freestyle chassis complete with finely tunable adjustments, stance correct heel cup and performance Micro-Disc mounting system. Built with 100% aircraft grad 6061 aluminum alloy to deliver unsurpassed durability, quality and performance for chargine riders.
Sizes