Trident
THREE IS A MAGIC NUMBER
Product Zoom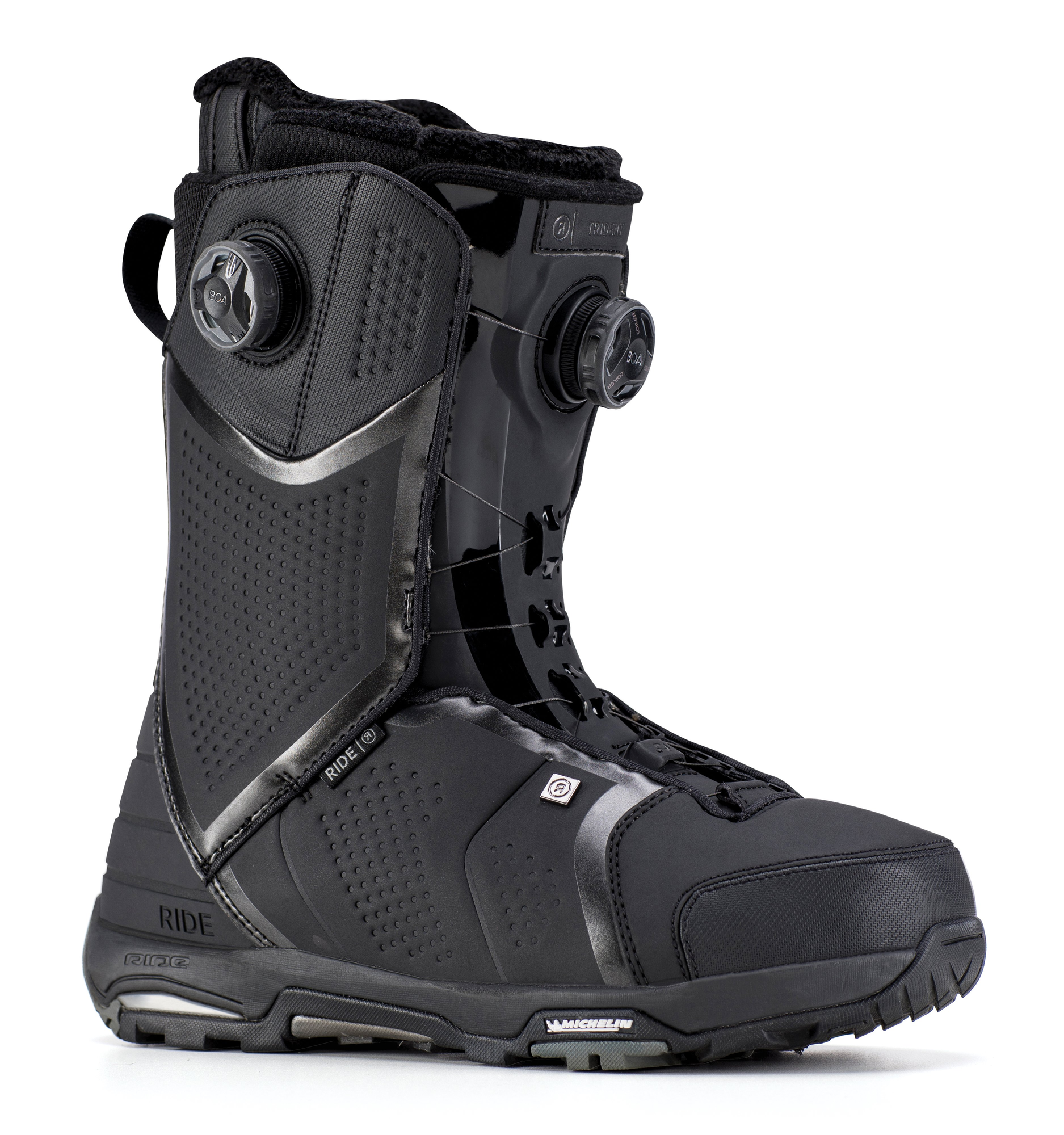 Trident
THREE IS A MAGIC NUMBER
Details
The Trident is a three-pronged attack on boot lacing problems. Long parking lot lace-up sessions are eliminated with The Tongue Tied™ BOA® Closure System, which connects to a side-mounted reel to close the tongue and securely hold your heel. The BOA® Focus System uses two dials to give you a precise fit in the upper and lower zone of the boot shell. Not only that, but with The Closer™ lace guide lace tension is dispersed across the entire boot for an incredibly comfortable fit. A heat-moldable Intuition™ Dream Liner provides customizable comfort thanks to lightest, warmest, best-forming multi-density foam on the market, which is surrounded by a supportive skeletal structure for maximum rebound and response. The Trident is a triple BOA® snowboard boot designed for the rider looking for a stiff boot that will provide maximum response and comfort, all while giving them the ability to micro-adjust all aspects of your boot fit anywhere on the mountain.
Feel

8

Sizes:

6, 6.5, 7, 7.5, 8, 8.5, 9, 9.5, 10, 10.5, 11, 11.5, 12, 13
Tech
External J Bars

Superior ankle and heel hold with added support.

Impacto™ Insole

Multi-density insole with and added support structure and impact element in the heel for cush landings and all day comfort.

Intuition™ Dream Liner

Multi-density foam surrounded in a supportive skeletal structure for maximum rebound and dreamy performance.
Sizes