Machete GT
BE THE GUY WATCHING THE KOOKS SLAM
Product Zoom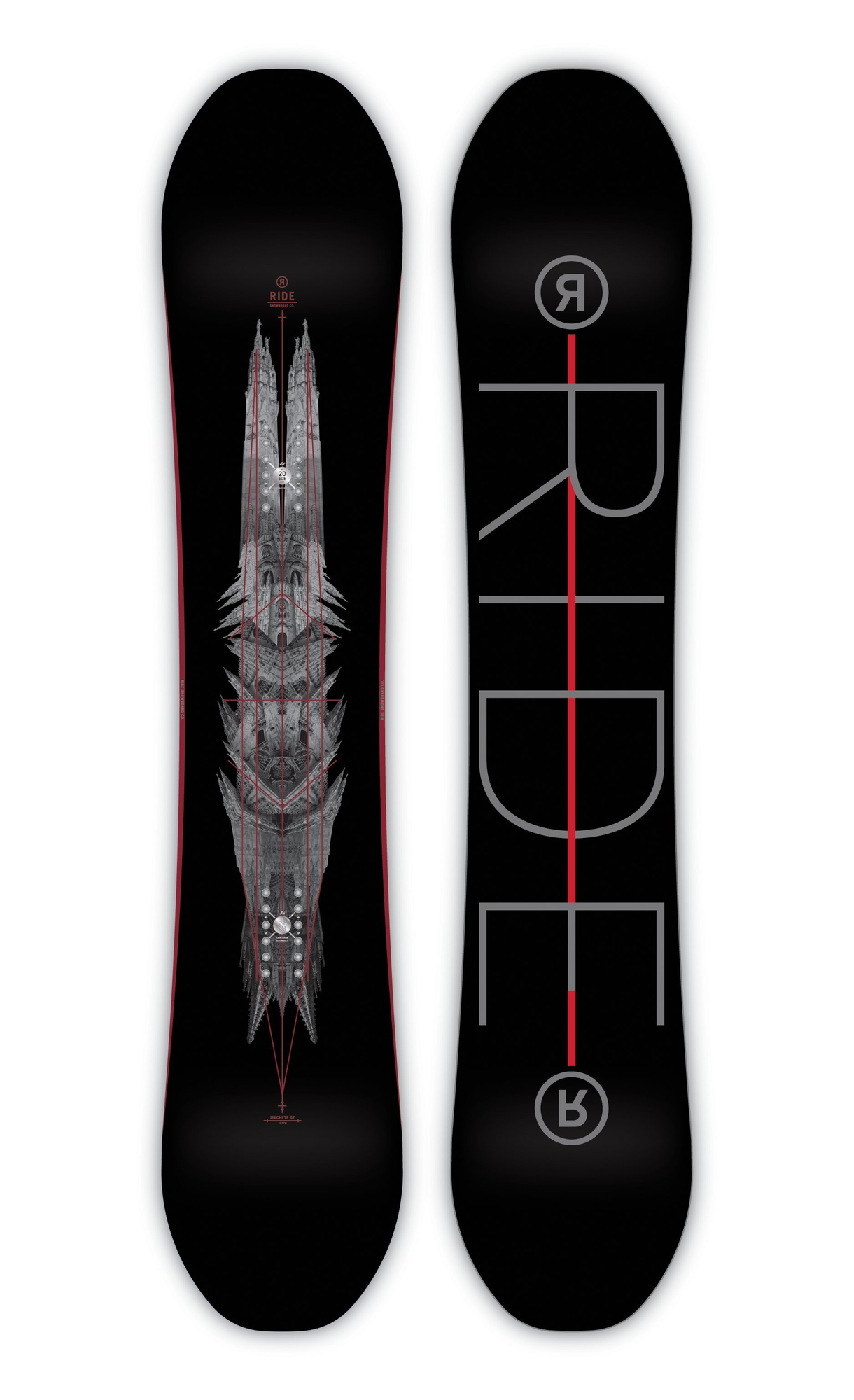 Machete GT
BE THE GUY WATCHING THE KOOKS SLAM
Details
Dudes getting whacked in the nads, kooks slamming… these things are awesome. The Machete GT also falls into this category of awesome things but, unlike watching your buddy knock himself unconscious back flipping off the ladies tee, it's awesome because of its superior all mountain freestyle performance. The Twin Hybrid Rocker shape lifts your contact points off the snow for a catch-free ride in the park and helps with those powder landings. The camber zone between your feet on the Machete GT helps you hold an edge in sketchy take-offs and landings. The Carbon Slimewalls® are layers of carbon fiber and urethane stacked over your edges to help you load up the nose and tail for maximum board response and pop, as well as help power through mid-day chop. The Sintered 4000 Base is damage resistant and will get you to ski patrol fast when your buddy decides to "send it" off the big cliff with the flat landing. Our flagship all-mountain freestyle snowboard, the Machete GT is designed for advanced riders looking for a medium flex snowboard capable of forgiving freestyle performance anywhere on the mountain. **Alternating base colors cannot be guaranteed to a particular size. RIDE produces base colors based off of available materials. We cannot guarantee base color.
Riding Style:

Park

Board Shape:

Twin

Profile:

Twin Hybrid Rocker

Sizes:

151, 154, 157, 161, 164
Tech
Slimewalls®

RIDE's exclusive Slimewalls® are forgiving and ductile, absorbing impacts rather than defending against them. Just like your skate wheels, the urethane in Slimewalls® smoothes the interaction with the snow, wood or metal surfaces you may RIDE on. On top of all that, these babies are virtually indestructible, the most durable sidewalls in snowboarding.

Sintered Base

High-end sintered 4000 Ptex base material that is more durable, harder and faster than extruded.

Performance™ Core

High strength Aspen is combined with Bamboo and lightweight Paulownia wood to provide the perfect balance of strong and light.

Hybrid Glass

Triaxial on top, biaxial on base, balanced torsion and stiffness for better response with speed.

Carbon Array™ Laminates

This power distribution technology provides total board control in every stance location. Widespread carbon stringers placed at the binding zone gather input from any stance width and all pressure angles. Rider input is then channeled to the opposing contact point for maximum board control. Offered in two levels of technology, 3 & 5.

Cleave Edge™ Steel

Nearly 50% more steel, delivers unmatched resistance to edge cracking and can be detuned to larger radii.

Standard Top Sheet

Durable topsheet with graphics only RIDE can bring you.
Sizes
Machete GT Size Chart

| SIZE (cm) | EFF-EDGE (mm) | WAIST WIDTH (mm) | SIDECUT RADIUS (m) | TIP & TAIL WIDTH (mm) | INSERT LOC. BACK (mm) | REF STANCE (mm) | RIDER WEIGHT (lbs/kg) |
| --- | --- | --- | --- | --- | --- | --- | --- |
| 151 | 1121 | 248 | 9.1 / 6.6 / 9.1 | 292 / 292 | 0 | 533 | 75-135 / 34-60 |
| 154 | 1146 | 251 | 9.2 / 6.7 / 9.2 | 296 / 296 | 0 | 559 | 100-150 / 45-69 |
| 157 | 1172 | 255 | 9.3 / 6.8 / 9.3 | 302 / 302 | 0 | 559 | 130-180 / 59-82 |
| 161 | 1197 | 260 | 9.4 / 6.9 / 9.4 | 308 / 308 | 0 | 559 | 140-190 / 64-86 |
| 164 | 1223 | 266 | 9.5 / 7 / 9.5 | 315 / 315 | 0 | 584 | 150-220+ / 68-91+ |