Wildlife
BEWARE OF THE GOAT WOLF
Product Zoom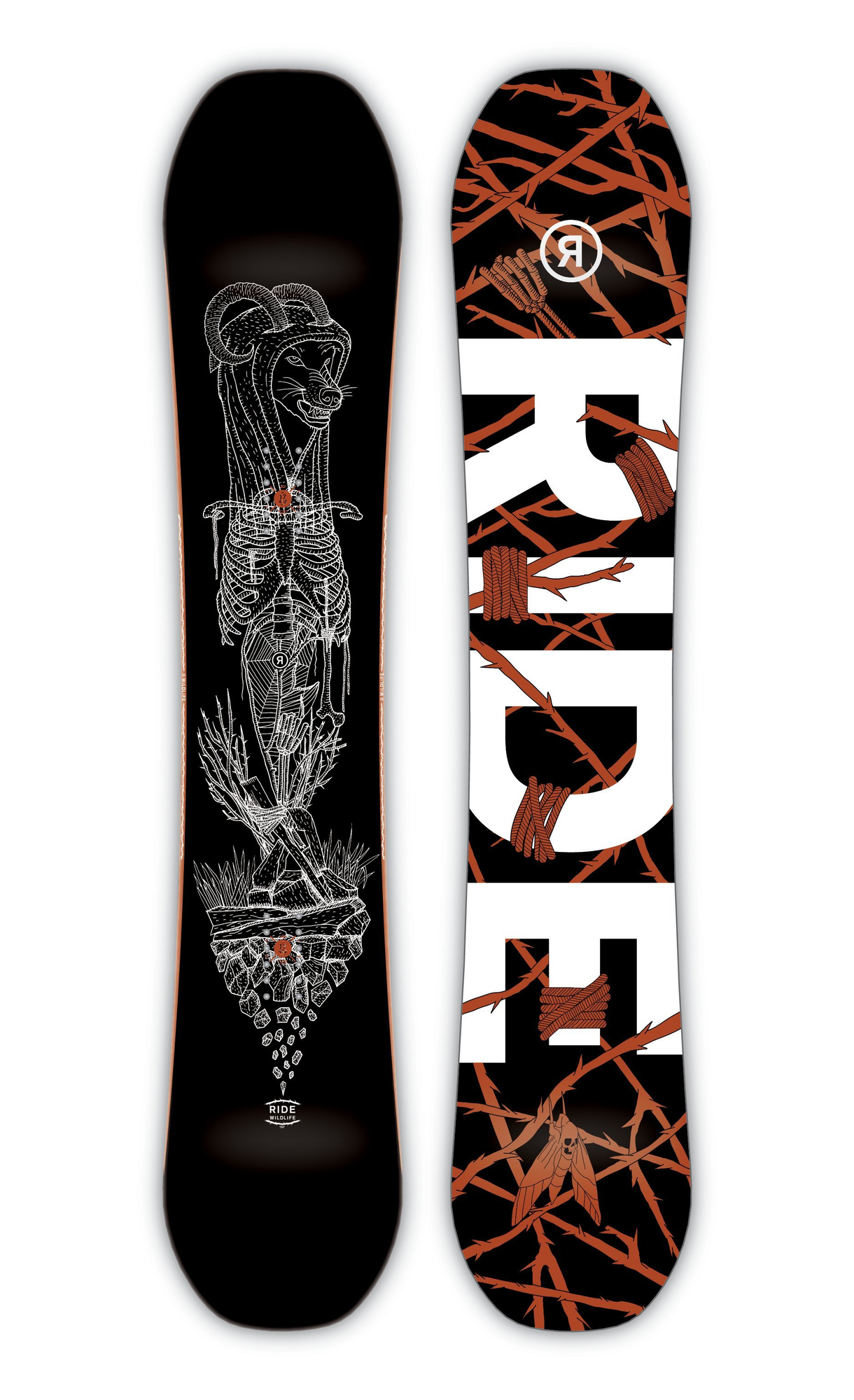 Wildlife
BEWARE OF THE GOAT WOLF
Details
Legend has it there is a creature in the woods that was manifested in the dark corners of all of our minds. This creature is better known as the mystical Goat Wolf. This tortured soul is stuck between our physical world and the invisible spirit world. Part Reaper, part goat and part humanoid It appears only on the most truly monumental storm days. It has been told this ghost shadow will grant you supreme powers to your soul to shred terrain in all conditions. The only way to discover this elusive magical creature the next time the storm aligns in your mind is to ride a wildlife. The Wildlife comes equipped with Carbon Array 3™ to make that board responsive and quick edge to edge. The softer flex and rocker profile give this board a versatile, all-mountain ride that'll take you anywhere in this realm.
Riding Style:

Powder

Board Shape:

Directional

Profile:

Directional Hybrid Camber

Sizes:

151, 154, 157, 158W, 160, 161W, 163, 166W
Tech
Slimewalls®

RIDE's exclusive Slimewalls® are forgiving and ductile, absorbing impacts rather than defending against them. Just like your skate wheels, the urethane in Slimewalls® smoothes the interaction with the snow, wood or metal surfaces you may RIDE on. On top of all that, these babies are virtually indestructible, the most durable sidewalls in snowboarding.

Sintered Base

High-end sintered 4000 Ptex base material that is more durable, harder and faster than extruded.

Performance™ Core

High strength Aspen is combined with Bamboo and lightweight Paulownia wood to provide the perfect balance of strong and light.

Hybrid Glass

Triaxial on top, biaxial on base, balanced torsion and stiffness for better response with speed.

Cleave Edge™ Steel

Nearly 50% more steel, delivers unmatched resistance to edge cracking and can be detuned to larger radii.

Standard Top Sheet

Durable topsheet with graphics only RIDE can bring you.
Sizes
Wild Life Size Chart

| SIZE (cm) | EFF-EDGE (mm) | WAIST WIDTH (mm) | SIDECUT RADIUS (m) | TIP & TAIL WIDTH (mm) | INSERT LOC. BACK (mm) | REF STANCE (mm) | RIDER WEIGHT (lbs/kg) |
| --- | --- | --- | --- | --- | --- | --- | --- |
| 151 | 1152 | 248 | 8.2 / 6.9 / 7.9 | 293 / 293 | -19 | 533 | 100-150 / 45-68 |
| 154 | 1177 | 250 | 8.3 / 7 / 8 | 296 / 296 | -19 | 559 | 125-175 / 57-80 |
| 157 | 1203 | 252 | 8.5 / 7.2 / 8.2 | 299 / 299 | -19 | 559 | 130-180 / 59-82 |
| 160 | 1215 | 254 | 8.6 / 7.3 / 8.3 | 301 / 301 | -19 | 559 | 140-190 / 64-86 |
| 163 | 1241 | 257 | 8.8 / 7.5 / 8.5 | 305 / 305 | -19 | 559 | 160-210 / 73-95 |
Wild Life Wide Size Chart

| SIZE (cm) | EFF-EDGE (mm) | WAIST WIDTH (mm) | SIDECUT RADIUS (m) | TIP & TAIL WIDTH (mm) | INSERT LOC. BACK (mm) | REF STANCE (mm) | RIDER WEIGHT (lbs/kg) |
| --- | --- | --- | --- | --- | --- | --- | --- |
| 158 W | 1203 | 263 | 8.4 / 7.1 / 8.1 | 310 / 310 | -19 | 559 | 150-220+ / 68-91+ |
| 161 W | 1215 | 266 | 8.6 / 7.3 / 8.3 | 313 / 313 | -19 | 559 | 160-220+ / 73-95+ |
| 166 W | 1253 | 269 | 9.3 / 8 / 9 | 315 / 315 | -19 | 584 | 170-220+ / 77-100+ |