OMG
ROSES ARE RED, HE'S BETTER OFF DEAD
Product Zoom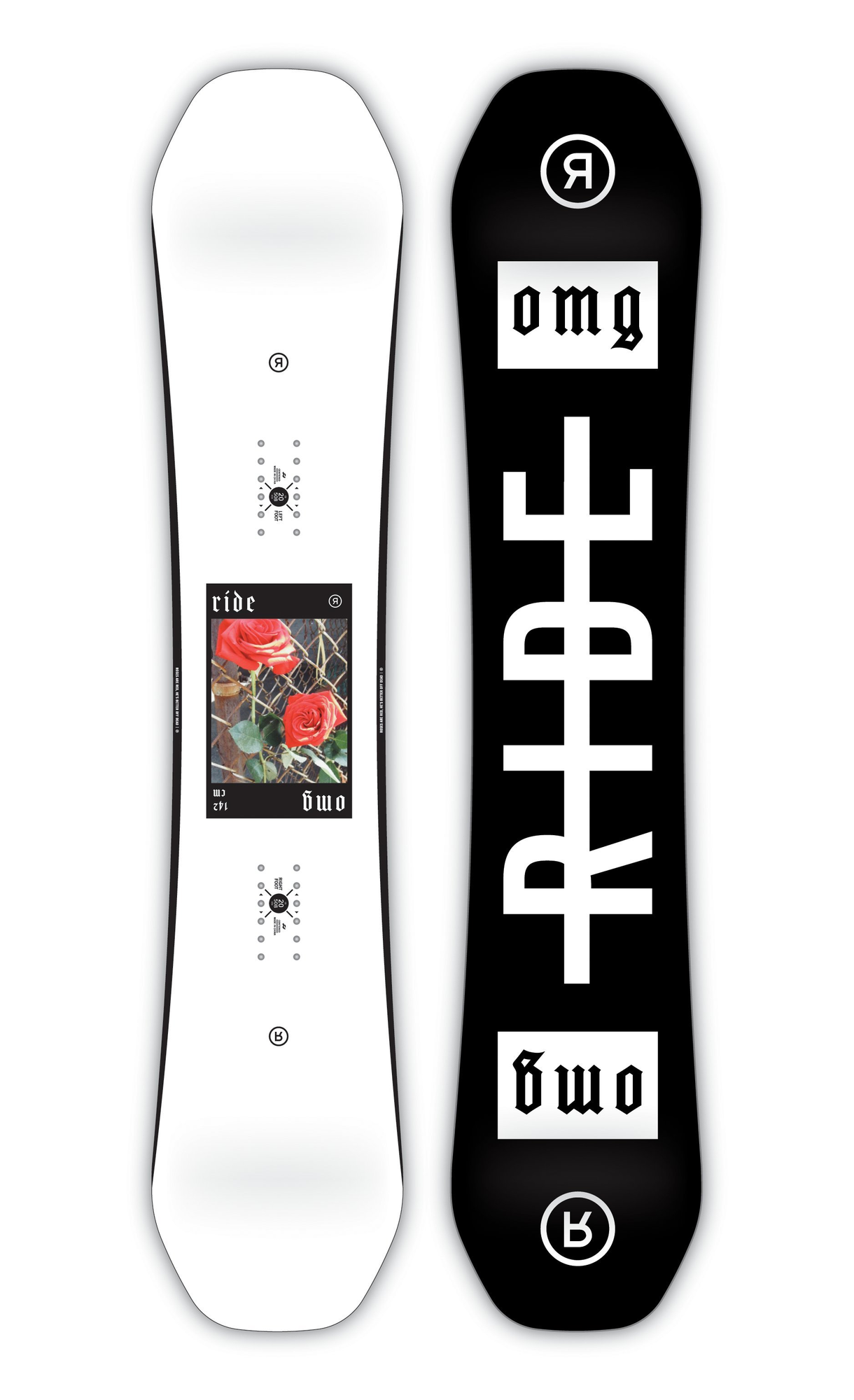 OMG
ROSES ARE RED, HE'S BETTER OFF DEAD
Details
The OMG is like the perfect boyfriend: Fun to ride, with none of the chatter. "What are we doing? Where is this relationship going?" With the OMG the chatter refers to vibration that occurs when riding at high speeds, which is eliminated by our Roll-in Slimewalls®. "Do you even love me?" Stash the feelings, bro. The OMG will keep things more interesting on the mountain than any boyfriend ever could thanks to the pop and responsiveness provided by the LSD Carbon Slimerods® 2.0. The Asymmetrical Twin Hybrid Camber gives you an asymmetric sidecut to improve heelside turn initiation and control, while the rocker in the nose and tail provides just enough float for deeper days and camber between rocker zones keeps your edges dug in on ice and hard pack. All these great qualities make the OMG a mid-flexing park dominator for intermediate to advanced riders that might just make you catch feelings.
Riding Style:

Park

Board Shape:

Asymmentrical

Profile:

Asymmetrical Twin Camber

Sizes:

138, 142, 146, 150
Tech
Slimewalls®

RIDE's exclusive Slimewalls® are forgiving and ductile, absorbing impacts rather than defending against them. Just like your skate wheels, the urethane in Slimewalls® smoothes the interaction with the snow, wood or metal surfaces you may RIDE on. On top of all that, these babies are virtually indestructible, the most durable sidewalls in snowboarding.

Sintered Base

High-end sintered 4000 Ptex base material that is more durable, harder and faster than extruded.

Foundation™ Core

Tip-to-tail Aspen wood core with proven durability that retains pop and flex.

LSD Carbon Slimerods 2.0®

LSD Carbon Slimerods® feature a unique shape for the ladies as they taper in thickness to place more carbon closer to the inserts and less carbon towards the tip and/or tail. This enables ladies to pop with ease onto features and smaller transitions, but retain maximum ocntrol when needed on bigger kickers and in the pipe.

Hybrid Glass

Triaxial on top, biaxial on base, balanced torsion and stiffness for better response with speed.

Roll In Constuction

Roll In Construction Unique 3D structure built around our urethane Slimewall® sidewalls. Designed to increase overall board strength, prevent topsheet chipping, and reduce weight.

Standard Top Sheet

Durable topsheet with graphics only RIDE can bring you.

Cleave Edge™ Steel

Nearly 50% more steel, delivers unmatched resistance to edge cracking and can be detuned to larger radii.
Sizes
OMG Size Chart

| SIZE (cm) | EFF-EDGE (mm) | WAIST WIDTH (mm) | SIDECUT RADIUS (m) | TIP & TAIL WIDTH (mm) | INSERT LOC. BACK (mm) | REF STANCE (mm) | RIDER WEIGHT (lbs/kg) |
| --- | --- | --- | --- | --- | --- | --- | --- |
| 138 | 1076 | 236 | 9.4/8.15 / 6.9/5.65 / 9.4/8.15 | 279 / 279 | 0 | 457 | 60-100 / 27-45 |
| 142 | 1101 | 238 | 9.5/8.25 / 7/5.75 / 9.5/8.25 | 282 / 282 | 0 | 457 | 70-100 / 32-50 |
| 146 | 1126 | 240 | 9.6/8.35 / 7.1/5.85 / 9.6/8.35 | 285 / 285 | 0 | 483 | 85-130 / 39-59 |
| 150 | 1152 | 242 | 9.7/8.45 / 7.2/5.95 / 9.7/8.45 | 289 / 289 | 0 | 508 | 100-150 / 45-68 |